PRESENTATION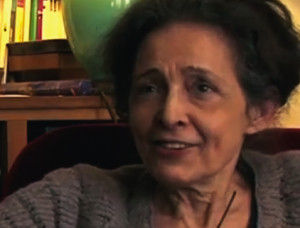 Anne Coppel is a public health sociologist, committed to her work for harm reduction from drug use. She is an activist in drug law reform and human rights. For more than 25 years, Anne Coppel has been a leading researcher in the areas of drug use, drug policy and treatment, HIV/AIDS, harm reduction. Her work includes studies of heroin addiction, methadone maintenance treatment, MDMA (Ecstasy), cocaine, crackers use, women living with AIDS and sex workers.
First specialized in social policies, she taught at the University of Paris 13 from 1972 to 1989. She began her work in the field of drug policy in 1982 comparing European drug policies
During the 80's, she had led researches on drug use in Paris and surrounding suburbs. From 1989 to 2001, she assisted governmental aid agencies and NGOs (such as Médecins du Monde, Aides) at all levels and has designed programmes targeting specific groups such as "hard-to-reach" population and those vulnerable to problematic drug use, risk factors associated with social exclusion, commercial sex workers.
In 1990, she established the first experimental methadone program for 12 patients. In 1993, she started a second program with 50 methadone patients and in 1995 to 2001, she established an experimental methadone program between specialized centers and general practitioners (1000 outpatients per year). She also worked with community groups to set up front line services as syringe exchanges and out reach services.
Since 2002, Anne Coppel has worked as a consultant on HIV/AIDS and drug use in France, in La Martinique and some others countries (Ukraina, Russia, Poland, Algeria, Morocco). She is an adviser for an extensive range of programmes and services (community-based services, medical network, treatment centers).
She was instrumental in the development of harm reduction in France as a response to HIV/AIDS. and in the introduction of methadone treatment to drug users, it called for public debate in which she assisted in leading as president of a committee of 44 NGO's (named "limiter la casse"). She initiated the 1st International Conference on the Reduction of Drug Related Harm in France (Saint Tropez, 1993), she was president of the 8th International Conference on the Reduction of Drug Related Harm (Paris, 1997). She is currently the Honorary President of AFR (the french national harm reduction organisation).
She has written over 150 scientific articles and book chapters. In particular, she has personnally published three books. 11 articles has been translated into English. Her work has been recognised with various awards including IHRA's International Rolleston Award.
PUBLISHED IN ENGLISH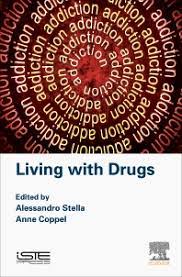 Authors : Alessandro Stella and Anne Coppel
Published : November 13, 2020 / Imprint : ISTE Press – Elsevier
Living with Drugs, getting to know them, controlling their use, limiting the risks of misuse. These are the conclusions that we can draw from the reading of this collective work, resulting from the seminar held at the EHESS in Paris during the years 2015-2017. It involved anthropologists, sociologists, historians, philosophers, economists, lawyers, doctors, psychiatrists, health center workers, community activists, users and former drug users. The seminar, like the resulting book, is based on a transversal approach to disciplines, space and time, and a confluence of academic, practical and experiential knowledge.
The aim of this book is to state of progress of French research and public debates on French and international drug policy. Confrontation of human and social sciences expertise and expertise from the field, health professionals and activists.
---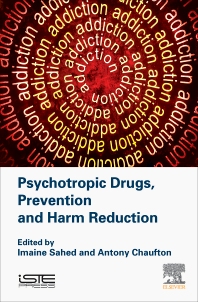 Foreword : « KNOWLEDGE IS POWER », in Psychotropic Drugs, Prevention and Harm Reduction. Editors : Imaine Sahed & Antony Chaufton. Published by Elsevier Ltd. 2017

Between Prohibition, Public Health and Societal Rules, Harm Reduction and drug use
The History and Principles of Harm Reduction, Between Public Health & Social Change, Book, Médecins du Monde, 2013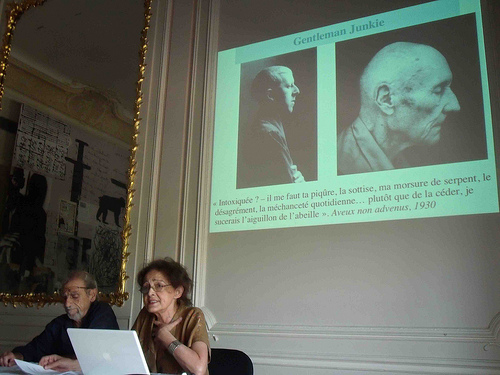 Homage to William S. Burroughs' masterwork :
An illustrated talk on the relations between drugs and subjectivity, The French Connection, The Naked Lunch @ 50 celebration, Paris, from 06 June 2009 to 07 July 2009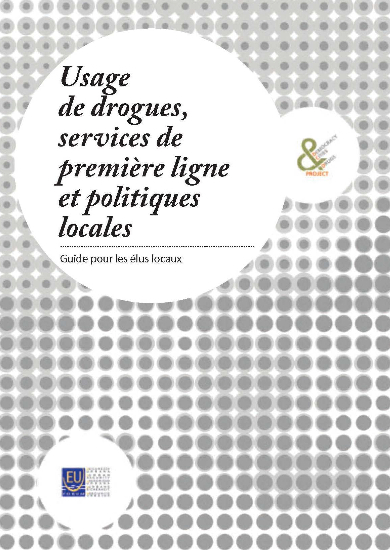 Guidelines for Local, Participative and Integrated Responses to the Issue of Drugs
 Use, Frontline Services and Local Policies – Guidelines for Elected Officials at the Local Level , « Democracy, Cities and Drugs » Project, European Forum 
for Urban Safety, 2008
– Opioid Replacement Therapy – Clinical Pratice 
: Good Practice, Good Results, Maintenance Treatment Outcomes in France, Heroin Addiction and Related Clinical Problems, 2005
– Opioid Replacement Therapy – French Issues — National Symposium
 : The Institutional and Historical Context of Introduction
 of Opioid Replacement Therapy in France, and the Situation of France in this Field Compared to Other Comparable Countries, Alcoologie et addictologie, december 2004, pp. 575-675, translated in English 
for the Yearbook 2004
– A Study about the Practices on Substitution Treatment in the European Union (participation
 for France)
 Study on the Legal Aspects of Substitution Treatment
for Opioid Dependent Drug Users : an Insight into Nine European Countries, Karolien Meuwissen, 2002
– Harm reduction – A Change of Practice : 
From Prevention to Care a New Approach to Drug Use, in Peddro ; special edition, UNESCO and Unaids,
 december 2001, pp. 76-78
– Hard-To-Reach Problematic Drugs Users
The Outreach Method, the Difficult Art of Reaching
 the Very Fringes of Society, in Peddro, special edition,
UNESCO and Unaids, december 2001, pp. 98-99
– General Pratictioner and Specialists – 
Evaluation Survey of a Methadone Treatment Share Care Programme between a Specialized Clinic and a Network
of GPs, Research Report, Heroin Addiction and Related Clinical Problems, Contributors : Anne Coppel, J.F. Bloch-Laine, Y. Charpak and R. Spira ; 3 (2) : 21-28, 2001
– Policies in Change :
 Drug Policy, the French Situation, in A. Springer and A. Uhl (Eds), Illicit Drugs, Patterns of Use, Pattern of Response, StudienVerlag, Innsbruck 2000, pp. 115-123
– General Pratictioner and Specialists : 
An Evaluation Study on Share Care Methadone Treatment between a Specialized Clinic and a Network of General Practitioners, Policy Initiatives, Heroin Addiction and Related Clinical Problems ; 2 (2) : 29-33, 2000
– The Role Of « Substitution Treatment  » 
Preliminary Observations In Substitution Treatment
 of Opioid Dependence, for The International Center 
for Advencement of Addiction Treatment website, 2000
– Strategy for Change : The French Situation, Activits, Professionals, and Drug Users — Communautary Mobilisation
,
 The International Journal of Drug Policy, n°9,
 1998, pp. 293-296, Editorial
– The Diversity of Methadone Provision across 
the European Region (supplying information
 for France), 
Methadone in Europe, Ernst Buning, The International Journal of Drug Policy, vol 5, n°4, 1994
– Harm reduction – First Experiment
 Harm Reduction in France, in AIDS and Drug Addiction 
in the European Community, REISINGER M. (Ed.), European Monitoring Center for Drugs and Drug
 Addiction, Commission of the European Communities,
 Sept. 1993, pp. 71-78
PRINCIPAL PUBLICATIONS IN FRENCH

Drogues, sortir de l'impasse, Expérimenter des alternatives à la prohibition, Livre, Anne COPPEL et Olivier DOUBRE, Collection Cahiers Libres, La Découverte, novembre 2012
Peut-on civiliser les drogues ? De la guerre à la drogue
à la réduction des risques, La Découverte, 2002, 380 p.
Contribution
 d'Anne Coppel, La réduction des risques en France ;
 à la recherche d'un consensus, post-face, Les Drogues en France, politique, marchés et usages,
 C. Faugeron (Dir.), Ed. Géorg, 2000.
Les Sorties de la toxicomanie, R. Castel (Dir.), préface
, Ed. Universitaires, Fribourg Suisse, 1998
La méthadone et les traitements de substitution, en coll avec William Lowenstein, Laurent Gourarier, Bertrand Lebeau, Serge Hefez, Éditions Doin, 1995
Le Dragon Domestique, en coll. avec C. Bachmann, Albin Michel, 1989, 564 p.
La Drogue dans le Monde, 1991, en coll. avec C. Bachmann, Point Seuil
Keywords – Themes tree – Alphabetical order – Chronological list of texts
Themes : Risk reduction – Drug policy – Fight against AIDS – Drug use – Cities and drugs – Gender, sexuality, prostitution – Treatments